Meet Deanna
Deanna has been a host at GSN for over 10 years. She began her career in the jewelry industry at Gem Shopping, but she is quick to assert that she's been accessorizing with jewelry her entire life! She believes that jewelry is an extension of your personality.
From a young age, Deanna was raised to appreciate artisan craftsmanship like the handmade stonework from Poland that layered her family's pool (later featured in Architectural Digest) and spending days watching her mother design her very own jewelry pieces.
Her love of artistry led her to earn a Bachelor of Arts from Loyola Marymount University and later an MFA from the California Institute of the Arts. Moving from Los Angeles and then to Hawaii, she finally put down roots in Atlanta, where she continued her longtime love affair with jewelry as a GSN host.
On her shows, you can expect two things: spontaneity and the very best values. Outside of GSN, Deanna loves to spoil her dogs and watch movies. .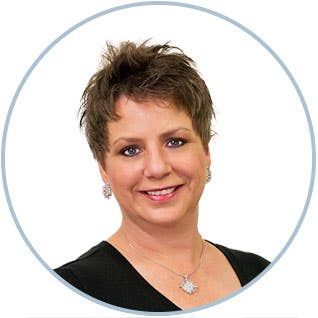 ---
Deanna On the Air
No Programs Found
DEANNA'S FAVORITE GEMSTONE
Emerald because it is my birthstone! Plus diamonds and blue sapphire because they are so beautiful.
Diamond
Emerald
Sapphire